Economic Prosperity Through Religious Freedom for All

It was a rich assemblage of distinguished and accomplished ladies and gentlemen from the legal profession and other walks of life that gathered on Friday, August 25, 2023 through Sunday, August 27,2023 at the Wuse Stake Centre, Abuja, Nigeria, for the 3- day Annual West Africa Area Conference of the J. Reuben Clark Law Society. Abuja, the Federal Capital City of Nigeria, provided a peaceful and relaxed atmosphere for conferees to deliberate and discuss issues presented at the sessions. We were blessed to have in attendance members from Nigeria, Ghana, Liberia, Sierra Leone, Australia, the United States of America and Great Britain. The theme of the conference was "Religious Freedom: A Panacea for Economic Development in West Africa," principally designed to bring the necessity of religious freedom in our society to the forefront of public consciousness.

The West Africa Area Chapter Chairman, Anslem Ike Esq welcomed all the conferees at Friday evening's kick-off mix and mingle cocktail function. He urged them to focus on the theme of the conference with a view to build a society where justice will prevail and thereby foster economic development in the West Africa sub-region. The conferees also viewed the January, 2023 JRCLS Fireside to set the tone for the conference. The Chair carried out a detailed review of the 2022 Conference of the JRCLS West Africa Area, together with a full report of the area's state of affairs. Israel Eze, a Saxophonist and a member of the Wuse Ward, Abuja, and his musical group provided the evening's entertainment.

The Saturday Session of the conference began with the chapter chairman's Welcome Address, wherein he enjoined all conferees to brainstorm on the theme of the conference and proffer recommendations towards the development of religious freedom in the West Africa sub-region, emphasizing that as the only way through which regional economic development can be achieved. The keynote speaker, Dr. Y Akubu Bawa Saleh, Managing Partner at Bawa, Bawa & Partners, identified some of the challenges citizens face from the plurality of religious beliefs in most West Africa countries. He emphasized that religious freedom remains a fundamental right which must be safeguarded at all times. In advocating for religious participation in public life, he urged conferees to stand up for religious freedom by being actively involved in the cultural and civic organizations around them. In this way, Dr. Saleh said, they can positively influence others to respect religious freedom. As lawyers, we are expected to speak up in defense of religious freedom without allowing ourselves to be intimidated or silenced. Above all, Dr. Y. Akubu Bawa Saleh invited conferees to study and teach their families the importance of religious freedom in our nation and society, and to respect the faith of all people, including those of different beliefs. He discussed how such a public consciousness would engender trust amongst people of diverse religious beliefs and thereby significantly reduce conflicts and tension caused by religious crises. Such trust will promote economic development in the West Africa sub-region.

In discussing the theme of the conference, a Panel comprised of Alabi Lawrence Esq, Head of Chambers, Lawrence Alabi & Co. and Ben Akpan Esq, a distinguished legal practitioner and technocrat, discussed how partnering with organizations like the Nigeria Bar Association and Human Rights Commission, empowers members of the JRCLS to advocate for religious freedom. The Panel was closely followed by the Presentation of Activities Report by the Chapter Pro Bono Committee Chair, Melville Wariboko Esq. He reported that a total number of fourteen (14) cases were handled by members of the West Africa chapter in furtherance of the service and outreach program of the law society. He encouraged members to do more in this regard to bring succor to those in need of our services.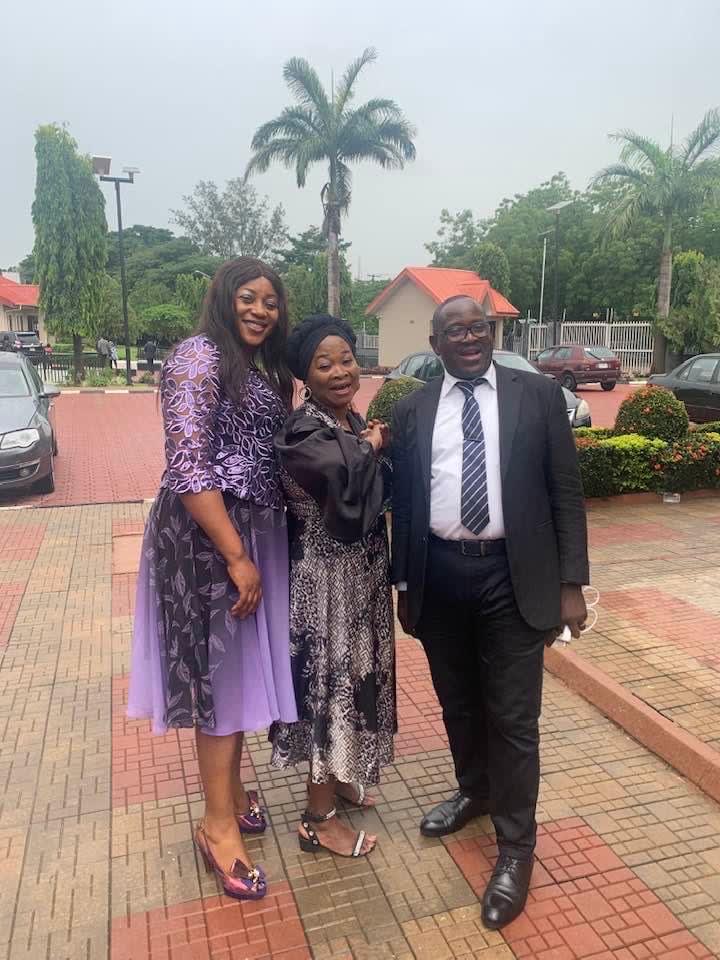 Irene Ekford moderated the second panel discussion, focusing on the theme: "Striking a balance between career and family lives". It featured Dr. Anne Chinasa Mpamah, Chief Ikechi Wagbara and Nosa Idemudia (who participated virtually). Panelists shared ways they have achieved success in their respective careers while also fulfilling their responsibilities to their families. All recognized the priority that family life plays in their day-to-day activities.

Mr. Richard Burton, Area Legal Counsel, Africa West Area acknowledged the efforts of members of the JRCLS West Africa Chapter in his address. He urged members as opinion-shapers to teach and support religious freedom in all that they do. Professor A. Keith Thompson of Sydney school of Law and Business, The University of Notre Dame, Australia discussed extensively the doctrinal importance of religious freedom and its challenges. Speaking on the theme, the society's International Chair, Annette Jarvis, admonished attendees to adopt Christ-like behavior in showing love to mankind and building bridges with other religious faiths. Sister Jarvis also encouraged participants to mentor law students and junior practitioners, refuse to hate any other religion and to seek legal services opportunities, including offering pro bono services to the less privileged.
Bishop Nwaubani of the Wuse Ward, Abuja gave the closing address. He encouraged attendees to live their faith so that others will see their good works. Referencing the admonition of Apostle Paul in 1 Timothy 4:12: "be ... an example of the believers, in word, in conversation, in charity, in spirit, in faith, in purity," his address endeared all the conferees to reflect upon their true identities as disciples of Christ.

The West Africa Area looks forward to next year's conference, the venue and date of which will be announced later in the year.