By Cláudio Antônio Klaus Júnior
The Religious Freedom Commission of the Brazilian Bar Association's branch in Juiz de Fora (OAB/JF), with the crucial support of the J. Reuben Clark Law Society's local chapter (JRCLS), took a significant step in addressing societal ills with their recent event on June 22nd, titled "Intolerance and Religious Issues: A Debate on Racism". This enlightening discussion took place at the Auditorium of the Superior School of Advocacy (ESA/JF).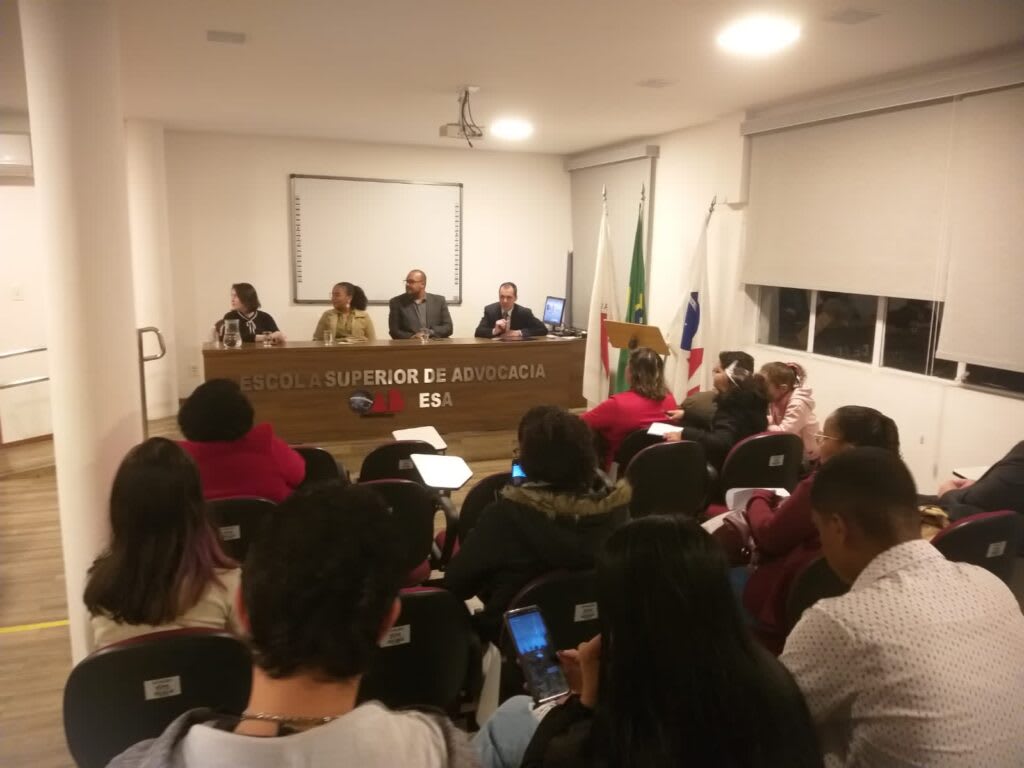 Two distinguished figures led the lectures: Mariana Gino, a Substitute Professor and Postdoctoral Fellow, and Marcony Coutinho, a representative from the Unified Black Movement (MNU) and Parliamentary Advisor in Juiz de Fora. They offered incisive perspectives on religious racism and the ongoing problems surrounding this issue.
​The event was further distinguished by the participation of Pierre Portes dos Santos, President of the OAB/JF's Religious Freedom Commission and JRCLS Chair of his local chapter, and Júlia Maria Junqueira de Barros, a member of the same commission. Their presence underscored the importance of this discussion in legal circles, and demonstrated the considerable commitment of both OAB/JF and JRCLS in combating these societal issues.